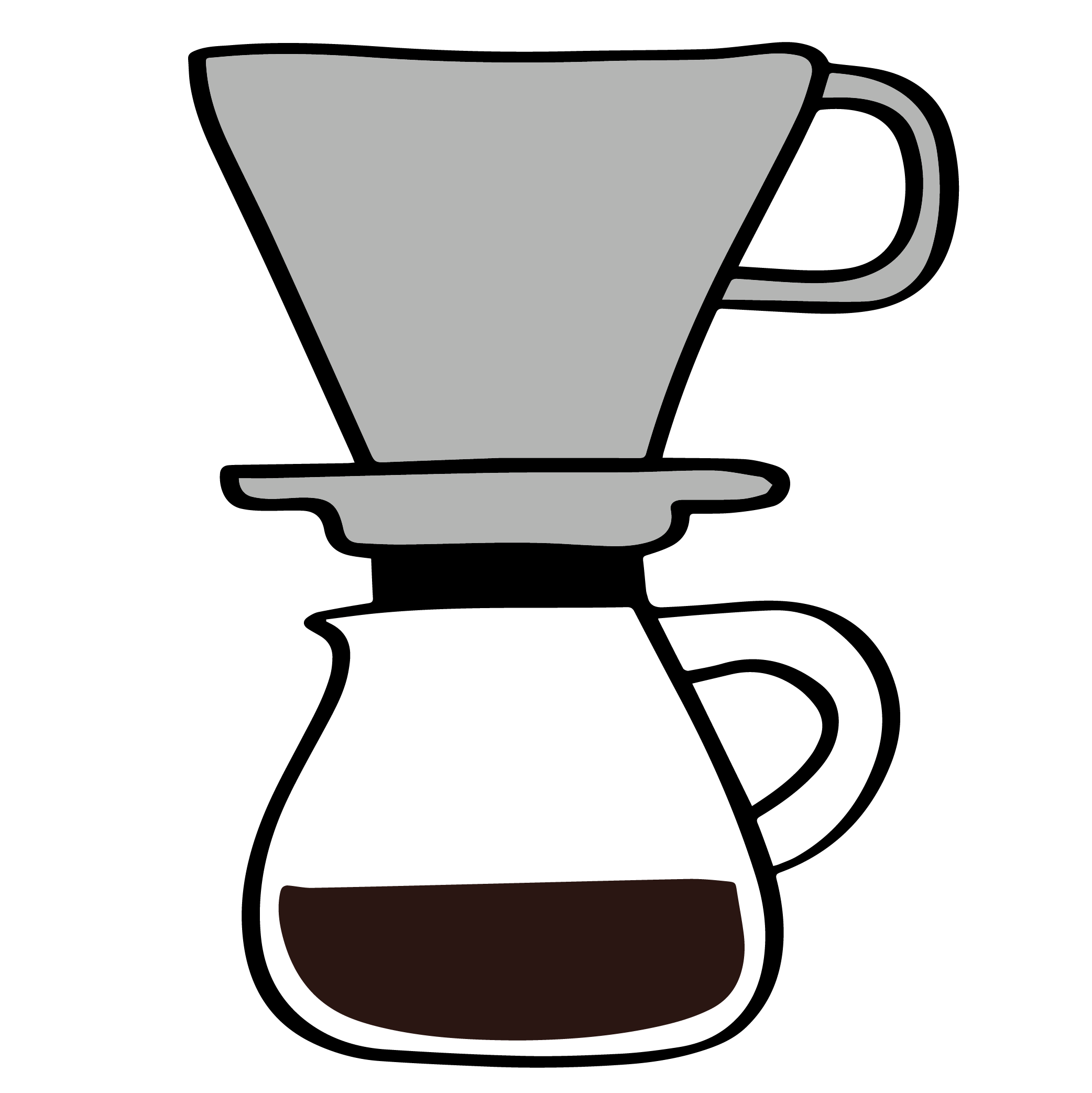 – Moyee Kaffeebohnen
– Coffee drIpper
– Filters
– Schleifer
– Wasser
– Wasserkocher
– Timer
– Skalieren
– Coffee cup
ZEIT: 3 min
DRY: 24 grams of coffee
WET: 400ml water
RATIO: 1:16
MALING: like sand
WASSER: pH7
1. Grab the V60 paper filter and fold it once. Put the V60 paper filter in the V60. Wet the paper filter with hot water to remove the paper flavor from your coffee. Drain the water through the bottom. Remove the dripper from the cup and discard the water. We also recommend heating your coffee cup by pouring hot water into it.
2. Put 24 grams of ground coffee in the filter (the grind must be sandy)
3. Once the water has boiled (400 ml), leave it for a few seconds to cool to about 95 degrees C.
4. Set your timer to 3 minutes and start pouring in the middle of the coffee and pour it into a slow and controlled rotating motion to the outer edges. Make sure you wet the coffee evenly. Avoid hitting the outer edges of the filter and keep the water level at all times. Pour until the coffee is under water.
5. Let the coffee bloom for about 30 seconds before starting with the next donation.
6. Start the next pour in the middle of the coffee grounds and continue pouring in a circular motion towards the edge of the coffee grounds. Your coffee is ready when all the water is filtered to the cup.
7. The coffee serving is successful when the top of the coffee is flat. Discard the filter and ground coffee.